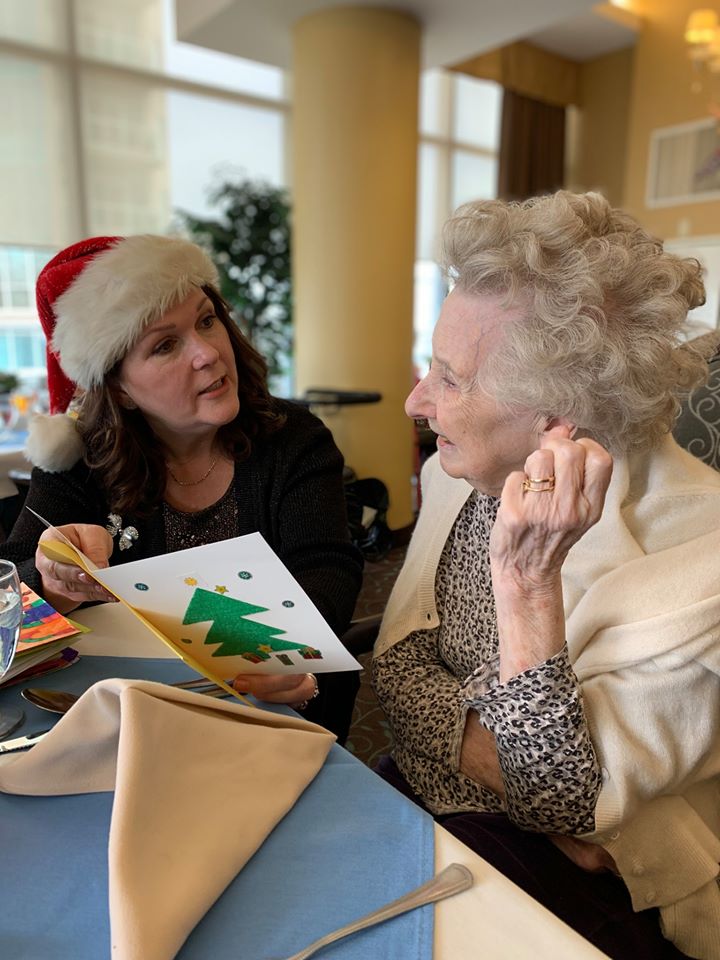 Imagine yourself living in a nursing home, relying on 24-hour care, and owning nothing more than the clothes on your back.  Unfortunately it's a sad reality for many elders during the holiday season.
During a time that is typically filled with joy, compassion and family, for many nursing home residents, the holiday cheer is replaced with feelings of isolation, loneliness and depression. Hallways remain void of holiday cards, gifts, or even a visit from friends or family for these individuals.
Through the Holiday Card program, these are the elders served. Every year, we deliver holiday cards to the residents this small gesture can make such a big difference. Would you like to help the Pooler Lions with some vision screenings at area schools? Fill out the form below and we will contact you about how you can help us with this community service for our students.