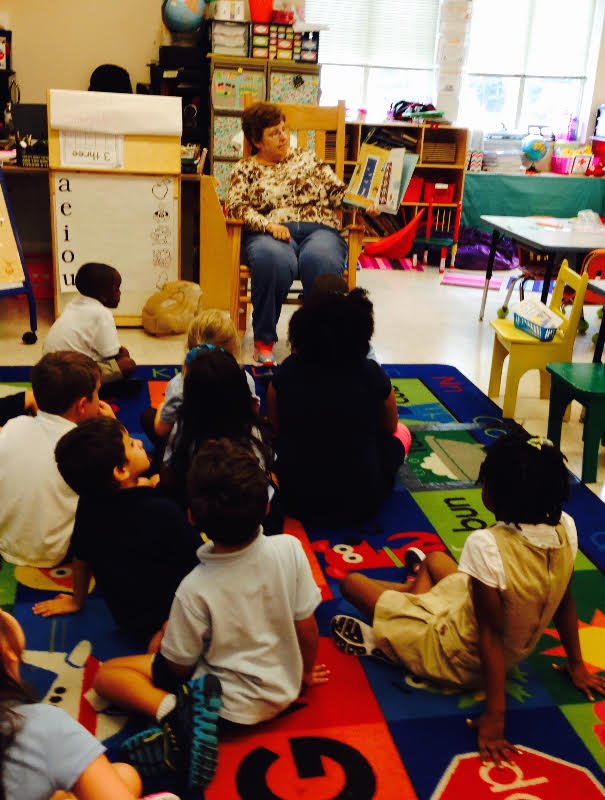 Literacy, the ability to read and write, is the foundation for education and the Pooler Lions heard the call to action to organize service projects that underscore the importance of reading. One of our first service projects when the club was established in 2011 was to read with elementary school students. Club members began reading aloud to classes of kindergarten and first graders to encourage a love of reading. We also worked on a one-to-one basis with second and third graders whose reading progress could benefit from extra individual attention. The Pooler Lions are continuing to promote reading in our local elementary schools with weekly Thursday afternoon reading sessions during the school year, emphasizing decoding, comprehension and fluency skills. Lions want to make a difference in the lives of children
.

Literacy Program in Pooler – Kindness in Action
When caring people join together, roll up their sleeves and take action to make their community better, it's a beautiful thing—and an incredible feeling for everyone involved. That's Lions. Being a Lion is about leading by example, building relationships and improving the world through kindness. It's 1.4 million caring men and women serving together so they can make a lasting impact and change more lives.
When you join the Pooler Lions Club, you become part of a global network of volunteers working together to make a difference. Here are just a few of the great benefits you can expect. Would you like to help the Pooler Lions with this program? Fill out the form below and we will contact you about how you can help us with this community service for our students.