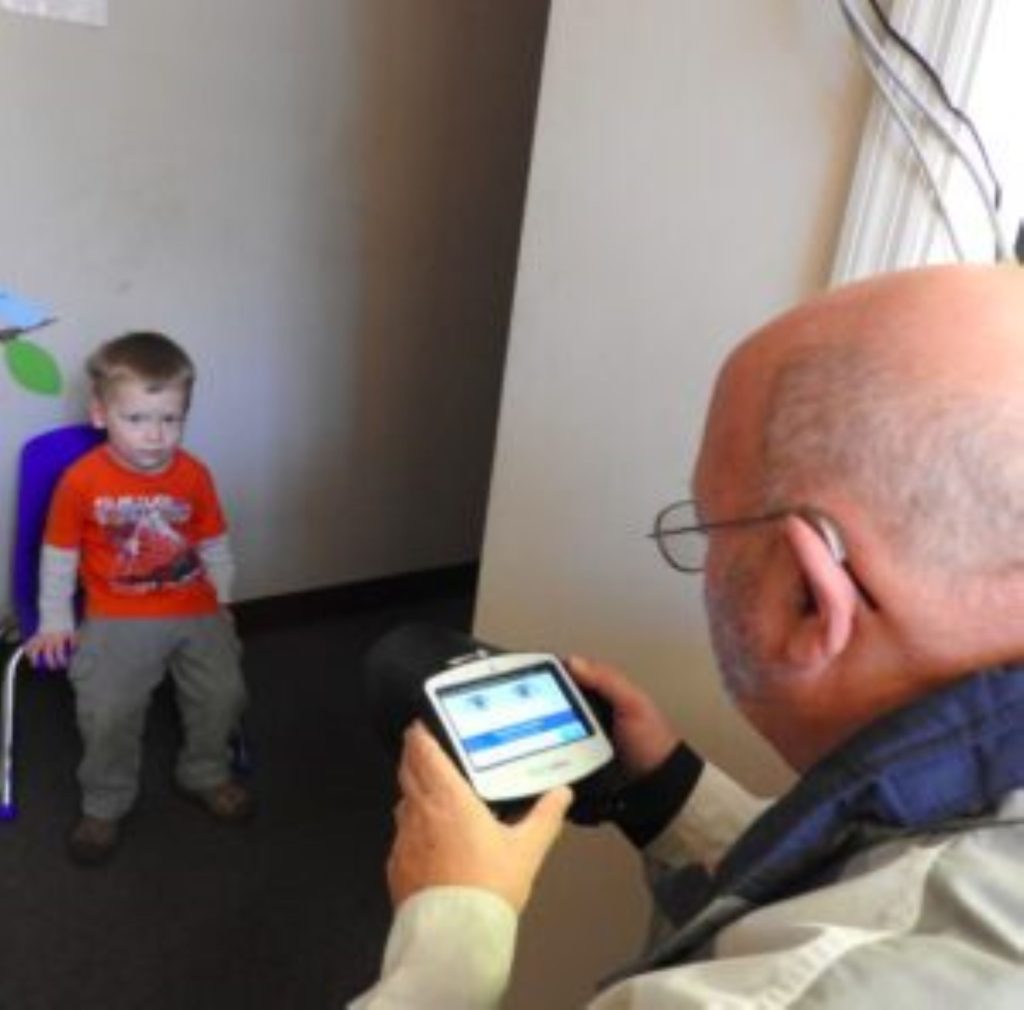 We provide free vision screenings in public and private schools and daycares in Chatham county and surrounding areas using the Welch Allyn Spot Vision Screener. This is a handheld, portable device designed to help easily detect vision issues on children as young as 18 months old, as well as adults.  Both eyes are screened at once from a 3-foot distance and the results are immediately displayed on the computer screen. This computer display allows for early detection of near and far sightedness, unequal refractive power, blurred vision, pupil size deviation and eye misalignment. We expect to screen over 13,000 students in the school year.  Students are referred to an eye doctor for further care as needed.  We also provide free vouchers for eye exams for those that cannot afford it.
We conduct free vision screenings for adults and children in a variety of places and community gatherings as requested, including community and senior centers.  Contact us if you have a need.

When caring people join together, roll up their sleeves and take action to make their community better, it's a beautiful thing—and an incredible feeling for everyone involved. That's Lions. Being a Lion is about leading by example, building relationships and improving the world through kindness. It's 1.4 million caring men and women serving together so they can make a lasting impact and change more lives.
When you join the Pooler Lion's Club, you become part of a global network of volunteers working together to make a difference. Here are just a few of the great benefits you can expect. Would you like to help the Pooler Lions with some vision screenings at area schools? Fill out the form below and we will contact you about how you can help us with this community service for our students.